Boone has been
DFA'd.
In ten days there will be no more bat flips, frosted tips, spastic 2-strike stance, helmet throwing after ground outs, and sadly deterioated defense at second base.
I like this move. It tells me the FO is being proactive and doing what they can to set this team up for the future. I am excited to see what Snelling can do.
We'll always appreciate the good years, but it's time to move on. Your thoughts Mariner Magic Faithful?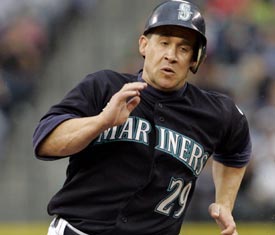 Good luck Bret.